This item ships from Europe, and should arrive within 15 - 20 business days.
Want it by Friday, Nov 2? Order in the next 2 hours 2 mins 2 seconds and choose overnight shipping at check-out.
Now with DHA. This product has improved ingredients to meet new EU regulations for formula. Learn more
Now with DHA
The ingredients for this product have slightly changed to meet new EU regulations for formula. You may be sent the new version, the old version, or a combination of both. If you get the new version, please note that the formula now contains DHA, an omega-3 fatty acid that's great for healthy brain function and cognitive development in babies.
Why we love it:
Organic skimmed milk from cows raised on Demeter-certified farms
Demeter is the top certification for biodynamic farms, requiring annual renewal, biodiversity and ecosystem preservation, no GMOs, and more
No artificial preservatives, chemicals, flavors, or colors
Organic starch and maltodextrin
Chemical-free agriculture and manufacturing
Certified organic to European standards (instructions in English below)
Appropriate from birth onwards
GMO-free
Shelf-stable
Manufactured and packaged in Germany (will ship with instructions in English)
Contains 400g of formula powder. Should make 90-95oz of formula.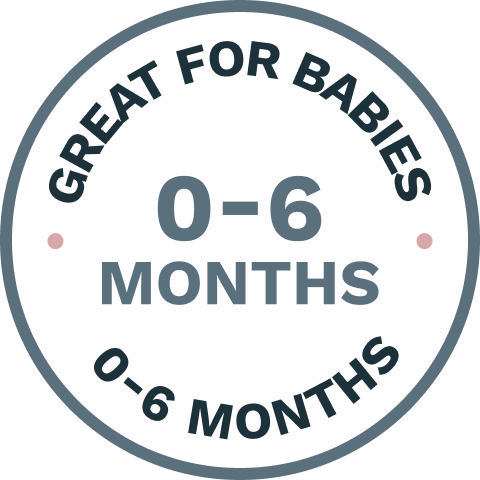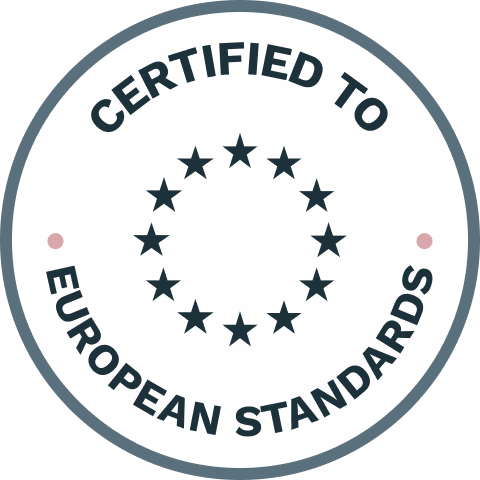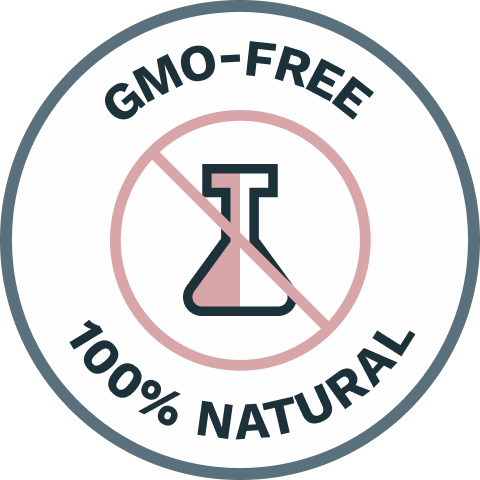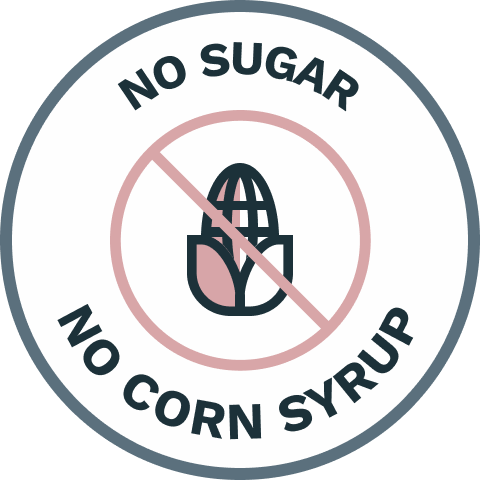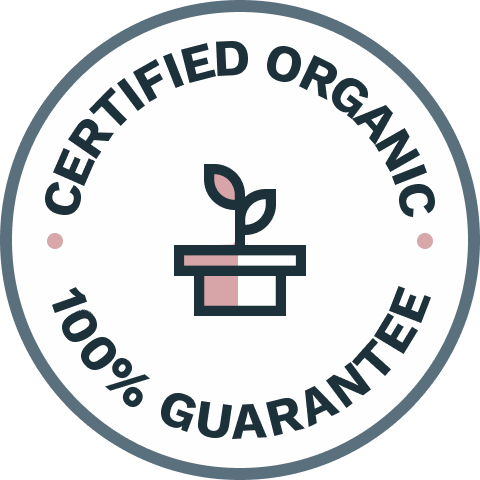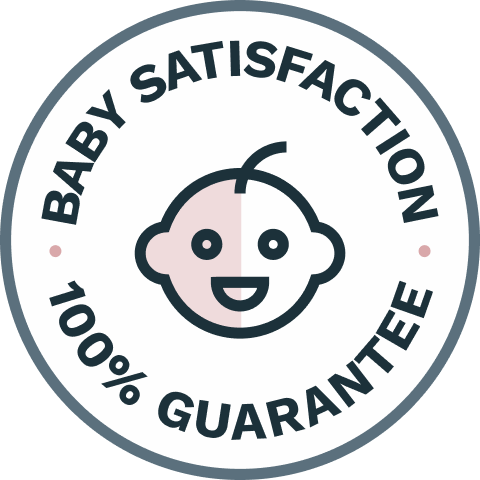 ---
Perfect for you if:
#

Your baby is 0-6 months old.

#

You want a formula at the highest organic standards (Demeter certification).

#

You want a nutritionally complete formula.
Ingredients
Biodynamic Skimmed Milk, Organic Whey Powder (Partly Demineralized), Organic Vegetable Oils [Organic Palm Oil, Organic Rapeseed Oil, Organic Sunflower Oil], Organic Maltodextrin, Biodynamic Organic Milk Powder, Calcium Carbonate, Potassium Chloride, Sodium Chloride, Vitamin C, Vitamin E, Ferrous Lactate, Zinc Sulphate, Niacin, Calcium-d-pantothenate, Copper Sulphate, Vitamin A, Vitamin B1, Vitamin B6, Manganese Sulphate, Potassium Iodate, Folic Acid, Vitamin K, Sodium Selenate, Vitamin D.
---
6-Month Expiration
Expiration date guaranteed to be at least 6 months away.
Doctor's Orders
We recommend consulting your pediatrician before use.
Shipped Securely
From our warehouses to your front door.
Rush Delivery
Need it fast? Overnight shipping is available at checkout.
---
Product Description
Holle Bio Stage 1 Organic Infant Milk Formula is a top-quality formula that's perfect for babies from birth to six months. This Holle infant formula contains only a few carefully selected ingredients and no unnecessary additives.
Holle Bio Stage 1 is an organic infant formula that features a simple list of ingredients that consists of biodynamic organic skim milk, organic whey powder, organic maltodextrin, organic vegetable oils, and essential vitamins and minerals. This organic infant formula can be used on its own as a complete source of nutrition, or as the ideal supplement to breast milk. Manufactured and packaged in Germany, Holle Bio Stage 1 is completely free from synthetic nutrients and artificial preservatives, coloring, and flavors.
Holle is one of the most highly-respected baby formula brands in the world, and this cow's milk-based formula meets the Demeter standard for organic, biodynamic farming, far surpassing the requirements for organic agriculture in the United States. Demeter certification requires annual renewal, ensuring that all Demeter farms are committed to biodiversity promotion, ecosystem preservation, and the highest animal welfare standards. Furthermore, the ingredients in Holle Bio Stage 1 are derived entirely from GMO-free and chemical-free agriculture and manufacturing,
We guarantee that you'll receive a fresh, beautifully-packaged shipment of Holle Bio Stage 1 infant formula with at least six months to go before the expiration date. Each box of Holle Bio Stage 1 contains 400 grams (14.1 oz) of formula powder, which should make approximately 90 fl oz of prepared formula.
Our Guarantee

If this formula isn't right for your baby, we will work with you to help find the right option for your little one, and give you a store credit to try it.
Our top priority is to help you find the best formula for your little one.
More Information
Preparation Instructions
This will also be included in your order:
Wash hands and sterilize all equipment. Bring 1 liter of water to a rolling boil to ensure there aren't any contaminants. Leave to cool for no more than 30 minutes.

Check the feeding chart and pour the appropriate water volume into a sterilized bottle and add the corresponding amount of formula using the

scoop provided.

Add the sterilized cap to the bottle and shake until all the powder has completely dissolved.

Cool the bottle in the refrigerator until it's around body temperature (98.6°F). Test on your forearm to make sure it's not too hot. Feed immediately.
Important Feeding Information:
Only use the scoop provided in the pack.

Do not make feeds weaker or stronger than indicated by adding extra water/scoops, and do not add anything else to milk feeds.

For hygiene, always freshly prepare feeds and do not prepare in advance. Use feeds immediately, and discard leftovers at the end of the feed.

Bottles at room temperature should be used within 2 hours. Bottles in a cooler with ice or a cold pack should be used within 4 hours. Bottles in the fridge should be used within 24 hours.

Do not heat feeds in a microwave as hot spots may occur which could cause scalding.

All opened formula should be used within 21 days. All sealed formula should be used by the expiration date on the box.
Feeding Chart
| | | | | |
| --- | --- | --- | --- | --- |
| Age | Amount of Water (ml) | Scoops | Ready-made Formula (ml) | Meals per Day |
| | Please consult with your doctor | | | |
| | | | | |
| | | | | |
| | | | | |
| | | | | |
Nutrition Information
Nutrition Facts (per 100 ml, ~3.38 oz/3 oz prepared)
Energy 68 kcal
Total Fat 3.6 g

Saturates 1.3 g
Monounsaturates 1.6 g
Polyunsaturates 0.8g

Total Salt 70 mg

Sodium 30 mg
Potassium 91 mg

Total Carbs 7.4 g
Fiber 0 g
Protein 1.4 g
Calcium 56 mg
Iron 0.6 mg
Phosphorus 40 mg
Magnesium 6.6 mg
Chloride 51 mg
Zinc 0.6 mg
Copper 40 μg
Iodine 15 μg
Manganese 15 μg
Selenium 2.3 μg
Fluoride 5 μg
Vitamin C 11 mg
Vitamin A 58 μg
Vitamin D 1.2 μg
Vitamin E 1.8 mg
Vitamin B1 0.07 mg
Vitamin B2 0.2 mg
Vitamin B6 0.05 mg
Vitamin B12 0.2 μg
Folic Acid 24 μg
Pantothenic Acid 0.7 mg
Vitamin K 7.7 μg
Biotin 2.4 μg
Niacin 0.2 mg
Choline 12 mg
Inositol 5.3 mg
Linoleic Acid (Omega 6) -
Linolenic Acid (Omega 3) -
LCPs -
DHA -
AA -
Galacto-oligosaccharides -
About the Manufacturer
About Holle Organic
Founded in Switzerland in the 1930s, Holle quickly became one of the first companies to achieve the organic Demeter certification, given only to manufacturers working with the highest quality biodynamic farms. For over 85 years, the Holle brand has grown to represent the highest echelon of global organic quality.
While Holle produces a variety of baby products, Holle baby formula is known for its Demeter certification, formulations with fewer ingredients to promote easy digestion, and nutritional completeness. Holle formulas are always based on lactose from biodynamic skim milk, contain added whey to more closely resemble breast milk protein composition, and essential organic nutrients to promote healthy development. Holle also specializes in high quality organic goat milk formula as a healthy alternative for babies with sensitivity to milk proteins. The Holle brand also includes the Lebenswert Bio line of baby formulas, which it launched in 2009.
Holle also cares deeply about sustainability, undergoing a CO2 audit in 2012 covering its entire formula manufacturing process. Today, Holle's baby formula products are CO2 neutral. At Huggable, we love Holle products because we can feel great about them both for their nutritional excellence and environmental sustainability.

"What you feed children when they are young will affect their
eating habits—and their health—for the rest of their lives."