Why we love it:
Organic skim milk
No maltodextrin or starch
Gluten-free
Appropriate from birth to 6 months
Certified organic to Bioland standards (one of the most stringent organic certifications in the world)
Shelf-stable
Manufactured and packaged in Germany (instructions in English below)
Contains 500g of formula powder. Should make 110-120oz of formula.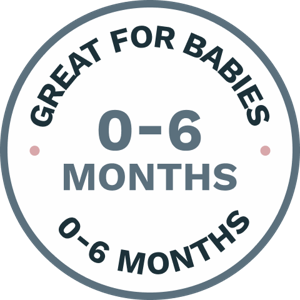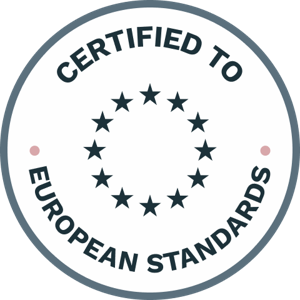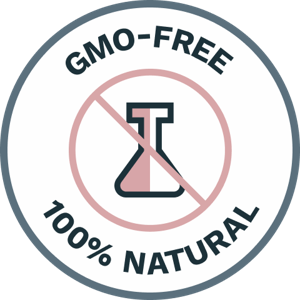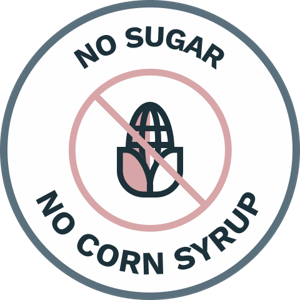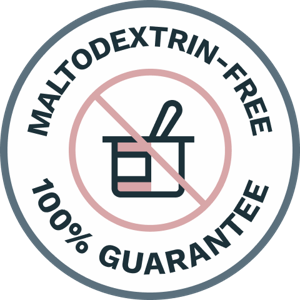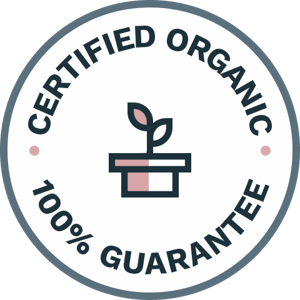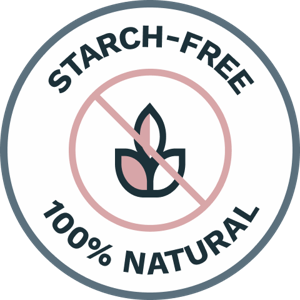 100% Satisfaction Guarantee
If this formula isn't right for your baby, we will work with you to help find the right option for your little one, and give you a store credit to try one box for free.
What parents are saying:
More Than 5 Stars!
Anna on Nov 24, 2018
Best place to do business with. They ALWAYS HIT THE ESTIMATED SHIP DATE OR ARE EARLY AND HASSLE FREE!!! The packaging is also really nice and I haven't received any close expiration dates. You guys are the best!
Really Like This Formula
Emma on Dec 10, 2018
My baby lost weight because I wasn't producing enough breastmilk. I did a lot of research and found this formula. We've been using it for 1 mth and her weight is up. I'm most excited that it is sweetened with lactose like breastmilk and not corn syrup. Buy this fo...
Read more
So Happy To Have Found This!
Cassia on Jan 23, 2020
So happy I found Huggable! I couldn't find formulas in the US I was comfortable & happy with giving my son. After research I went with Leb Bio and it's worked out so well for us! I feel so much better about supplementing knowing Im giving my son the best alternati...
Read more
Read all reviews
---
Perfect for you if:
#

Your baby is 0-6 months old.

#

You want a formula at the highest organic standards (Bioland certification).

#

You want a gluten-free formula with few, simple ingredients.
Ingredients
Organic Skimmed Milk, Organic Whey Powder (Partially Demineralized), Organic Vegetable Oils [Organic Palm Oil, Organic Rapeseed Oil, Organic Sunflower Oil], Organic Lactose, Potassium Chloride, Calcium Carbonate, Vitamin C, Sodium Chloride, Iron Gluconate, Vitamin E, Zinc Sulfate, Niacin, Calcium Pantothenate, Copper Sulfate, Vitamin B1, Vitamin A, Vitamin B6, Folic Acid, Manganese Sulfate, Potassium Iodide, Vitamin K1, Sodium Selenate, Vitamin D.
---
6-Month Expiration
Expiration date guaranteed to be at least 6 months away.
Doctor's Orders
We recommend consulting your pediatrician before use.
Free Shipping
Orders over $50 are shipped free.
Rush Delivery
Need it fast? Overnight shipping is available at checkout.
---
Product Description
Lebenswert Stage 1 Organic Follow-On Infant Milk Formula is a fantastic, nutritionally-complete formula for babies from birth to six months. It's produced by Holle, one of the most trusted formula brands in Europe, with over 85 years of experience in the industry.
Lebenswert formulas are made with organic ingredients that have been certified by Bioland, Germany's largest organic food association. The requirements for Bioland certification are much higher than the European Union's minimum standards for organic agriculture. Bioland certification guarantees that the organic skim milk in Lebenswert formulas comes from exceptionally well-cared-for cows raised on biodynamic farms that are governed by strict rules about the use of pesticides, antibiotics, fertilizers, and hormones. Bioland-certified farms must also demonstrate a commitment to the highest standards of sustainability, soil quality, and the ethical treatment of animals.
With its simple list of clean, organic ingredients, Lebenswert Stage 1 organic infant formula is one of the best alternatives to breast milk you'll ever find. Parents are frequently impressed by just how similar this formula is to breast milk, in terms of taste, appearance, and nutritional content. Similar to Lebenswert Stage 2 and Stage 3, Lebenswert Stage 1 does not contain starch or maltodextrin, and it uses organic lactose as its primary carbohydrate source. Lebenswert Stage 1 is made with organic whey powder, a blend of organic vegetable oils, and all of the vitamins and minerals that your baby needs to ensure a healthy start in life.
You'll be pleased to learn that there are no chemical additives in Lebenswert organic infant formulas, and no artificial nutrients, artificial preservatives, gluten, soy, or GMO ingredients. Lebenswert formulas are manufactured and packaged in Germany, and they never contain corn syrup, glucose syrup, or sucrose, unlike so many of the highly-processed formulas produced in the United States.
We guarantee that you'll receive a fresh, beautifully-packaged shipment of Lebenswert Stage 1 infant formula with at least six months to go before the expiration date. Each box of Lebenswert Stage 1 contains 500 grams (17.6 oz) of formula powder, which should make approximately 110 fl oz of prepared formula.
Our Guarantee

If this formula isn't right for your baby, we will work with you to help find the right option for your little one, and give you a store credit to try it.
Our top priority is to help you find the best formula for your little one.
More Information
Preparation Instructions
Preparation Instructions (this will also be included in your order):
Wash hands and sterilize all equipment. Bring 1 liter of water to a rolling boil to ensure there aren't any contaminants. Leave to cool for no more than 30 minutes.

Check the feeding chart and pour the appropriate water volume into a sterilized bottle and add the corresponding amount of formula using the

scoop provided.

Add the sterilized cap to the bottle and shake until all the powder has completely dissolved.

Cool the bottle in the refrigerator until it's around body temperature (98.6°F). Test on your forearm to make sure it's not too hot. Feed immediately.
Important Feeding Information:
Only use the scoop provided in the pack.

Do not make feeds weaker or stronger than indicated by adding extra water/scoops, and do not add anything else to milk feeds.

For hygiene, always freshly prepare feeds and do not prepare in advance. Use feeds immediately, and discard leftovers at the end of the feed.

Bottles at room temperature should be used within 2 hours. Bottles in a cooler with ice or a cold pack should be used within 4 hours. Bottles in the fridge should be used within 24 hours.

Do not heat feeds in a microwave as hot spots may occur which could cause scalding.

All opened formula should be used within 21 days. All sealed formula should be used by the expiration date on the box.
Feeding Chart
| | | | | |
| --- | --- | --- | --- | --- |
| Age | Amount of Water (ml) | Scoops | Ready-made Formula (ml) | Meals per Day |
| | Please consult with your doctor | | | |
| | | | | |
| | | | | |
| | | | | |
| | | | | |
Nutrition Information
Nutrition Facts (per 100 ml, ~3.38 oz/3 oz prepared)
Energy 66 kcal
Total Fat 3.1 g

Saturates 1.1 g
Monounsaturates 1.4 g
Polyunsaturates 0.6g

Total Salt 70 mg

Sodium 30 mg
Potassium 95 mg

Total Carbs 7.9 g

Sugars 7.9 g
Starch 0.5 g

Fiber 0.5 g
Protein 1.5 g
Calcium 63 mg
Iron 0.7 mg
Phosphorus 44 mg
Magnesium 7.3 mg
Chloride 46 mg
Zinc 0.41 mg
Copper 41 μg
Iodine 16 μg
Manganese 8 μg
Selenium 2 μg
Fluoride 8 μg
Vitamin C 15 mg
Vitamin A 50 μg
Vitamin D 1.0 μg
Vitamin E 2 mg
Vitamin B1 0.09 mg
Vitamin B2 0.25 mg
Vitamin B6 0.08 mg
Vitamin B12 0.21 μg
Folic Acid 20 μg
Pantothenic Acid 0.53 mg
Vitamin K 8.2 μg
Biotin 1.8 μg
Niacin 0.66 mg
Choline 12 mg
Inositol 5.3 mg
Linoleic Acid (Omega 6) -
Linolenic Acid (Omega 3) -
LCPs -
DHA -
AA -
Galacto-oligosaccharides -
About the Manufacturer
About Lebenswert Bio
Introduced by Holle in 2009, the Lebenswert brand represents Holle's 85+ years of expertise at the highest echelon of global organic quality.
To that end, all Lebenswert formulas have achieved Bioland certification, one of the most strongest organic certifications in the world, becoming the only major formula on the market to do so. This means that Lebenswert formulas come from 100% organic farms that use natural compost, have high standards for animal welfare, and more.
Lebenswert formulas are some of the cleanest in the world, and since they're typically based on few, simple, high-quality ingredients, are known for being very easily digestible while still containing all the nutrients that your little one needs to grow and thrive.
At Huggable, we love Lebenswert formulas because babies love them. They're clean, healthy, easily digestible, and based on world-class sustainable farming practices.
"What you feed children when they are young will affect their
eating habits—and their health—for the rest of their lives."