The Huggable Supermom Scholarship
Cash and Baby Formula Award
Supporting Single Mothers and Their Loved Ones
College Student Award: $2,000 + a Huggable gift certificate for $1,000 of baby formula
High School Student Award: $1,000
At Huggable, we know that being a new mother isn't a walk in the park. With a million things on your to-do list, it's hard to find time for yourself. For the single mothers amongst us, it's that much harder to make everything work as you get your little one off to the best start possible. For the Huggable Supermom Scholarship, we focus on supporting single moms, children of single moms, or people whose lives have been impacted in positive ways by single moms. Put simply, the Huggable Supermom Scholarship is a student scholarship designed to support single mothers and those who support them and benefit from their love.

Why is this our focus?
According to the Institute for Women's Policy research, more than 11% of undergraduate students in the US are single mothers—that's more than 2.1 million students. Of those single mothers in university, only 8% will complete their degrees—making them 6 times less likely to graduate than their peers. They will also graduate with an average of nearly $30,000 in student debt, almost $5,000 more debt, on average, than their peers. However, single mothers who attain their Bachelor's degree are 3 times more likely to live above the poverty level. They earn 62% more, translating to nearly $300k in additional income over the course of their career, on average.
Getting a degree is incredibly high-leverage for single mothers—and for those around them. The potential for long-term improvement in quality of life is enormous. At Huggable, we believe that's a cause—and opportunity—worth focusing on.
That's why we've created The Huggable Supermom Scholarship. With this program, our mission is to make things a little easier for single mothers and their loved ones. We're giving high school scholarship winners $1,000 toward the cost of pursuing their degrees. College scholarship winners receive $2,000 as well as a $1,000 gift certificate to Huggable for organic baby formula. Not a mother right now? No problem—we make it easy for you to defer your year of free formula until you're ready, or to donate it to a friend or loved on who is ready now.
The Huggable Supermom Scholarship will be awarded to one college winner and one high school winner every 6 months. The application and selection timeline is as follows:
First Application Cycle Timeline
- Application deadline: June 30th
- Interviews with finalists: July
- First winner announced: July 31st
Second Application Cycle Timeline
- Application deadline: December 31st
- Interviews with finalists: January
- First winner announced: January 31st
To be eligible for this scholarship, you must meet the requirements below. Please read the requirements carefully to ensure you meet eligibility before applying.
- Must be a graduating high school senior in your final semester who has been accepted to university or must be currently enrolled in an undergraduate or graduate degree program at a 4-year, 2-year, vocational, or technical institution in the United States.
- Must be a US citizen or permanent legal resident.
- Must be a single mother, child of a single mother, or closely impacted by a single mother.
- All fields of study and GPAs will be considered.

When you're a single mother, you often do things a little differently as you support yourself, your child, and your loved ones. For this scholarship application, we want to hear how you make it work. If you're a single mother in school, how do you juggle caring for your little one with pursuing a degree and everything else you do? How do you make ends meet financially? Have you thought about dropping out? What keeps you motivated to complete your degree? What do you find most challenging about the experience? What do you find most rewarding about the experience? What are your favorite moments with your little one?
If you're the child or loved one of a single mother, how has this changed your life? What is your relationship to them? How does having a single mother or being close to a single mother affect your day-to-day and the way you think about your future?
We also want to hear about your dreams. Where do you see yourself in the future? What is your dream career? What are you doing right now to get there? How would winning the scholarship help you achieve your goals?
To apply, submit an essay of 500-1000 words in the form below sharing your story based on the questions above. Applications will be reviewed with impact in mind. We're looking for applicants with tremendous passion and drive for big dreams, where winning the scholarship would bring them meaningfully closer to achieving their goals.
Thank you! We will review your application and will be in touch with finalists shortly after the application deadline is over.
This field is required
This field is required
This field is required
This field is required
This field is required
This field is required
This field is required
This field is required
This field is required
This field is required
When is the scholarship application deadline?
The scholarship is awarded twice a year. The two application deadlines are June 30th and December 31st. One high school winner and one college winner will be selected for each application period.

How will application information be used?
We take student confidentiality seriously. We will never disclose or distribute any information you submit as part of your application, and will only use your contact information to get in touch to discuss your application. If you win the scholarship, we will ask to publish details of your story on the Huggable site, but you will have the chance to review and approve everything related to you before it gets published, and can choose to not share your story publicly if you wish.

What is the scholarship prize?
The scholarship consists of a $2,000 (for college winners) or $1,000 (for high school winners) award. College winners will also receive a $1,000 gift certificate to Huggable for healthy, organic baby formula.

When will the winner be chosen and how will they be notified?
The winner will be notified by email 2 weeks before the announcement date. Applications will be reviewed with impact in mind. We're looking for applicants with tremendous passion and drive for big dreams, where winning the scholarship would bring them meaningfully closer to achieving their goals.

How will the scholarship prize be paid?
The prize check will be sent to the scholarship winner's college institution in their name and in the name of their institution (depending on the school's requirements). Winners will also receive instructions via email for ordering a year's worth of free baby formula from Huggable.

What if I'm not currently a mother and don't need a year of free formula right now?

No problem! Just let us know when you win the scholarship. Depending on what you want to do, we'll either let you defer the gift certificate until later when you're ready to start building a family, or let you donate it to a friend or loved one who could use it now.

How will my application be verified?
Before the scholarship is awarded, the winner will be required to provide a copy of their college transcript as proof of their enrollment. High school winners will be asked to provide proof of their college acceptance.

How can I get in touch with questions?
If you have any questions about the scholarship, just email scholarship@huggable.com and we'll get back to you as quickly as we can.
Are there terms and conditions for the scholarship?
Yes. Terms and conditions are here.
College scholarship winners will receive a gift certificate to Huggable for $1,000 of baby formula. Huggable formulas are based on organic cow or goat milk, include key nutrients, and never include added sugars. Check out our most popular formulas below.
About Huggable
The Huggable mission is to maximize your child's health by making high-quality formula easily accessible, from the moment you're ready to transition from or supplement breastfeeding. It shouldn't be so challenging to get the best for your child! With Huggable, it isn't. We've researched every infant formula available in the world, spoken to nutrition experts, taste-tested, and more, so that you don't have to.

We're building a world of happy babies, happy parents, and Huggable Families.
Huggable College Scholarship Winner: Alethia Johnson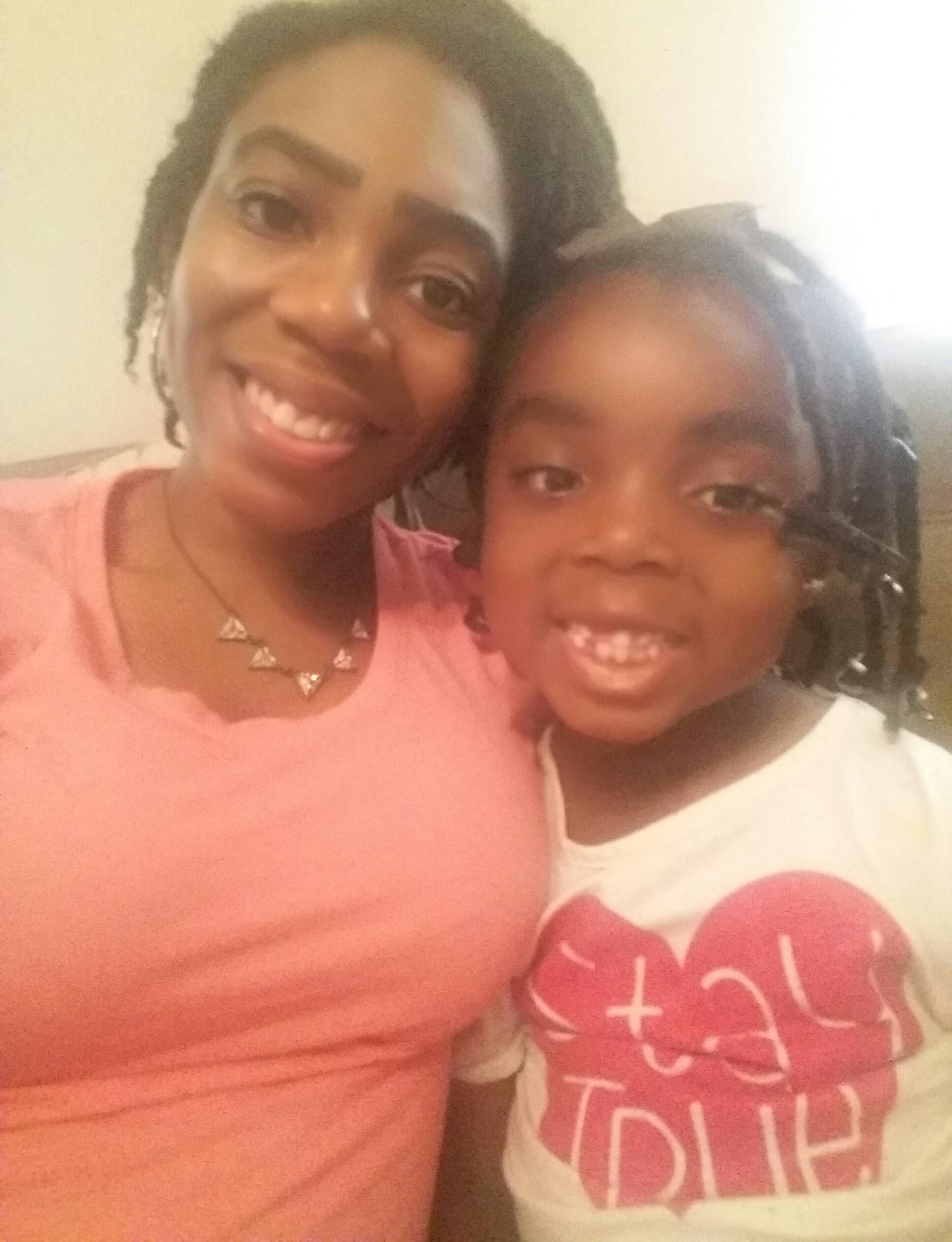 The winner of our college scholarship is Alethia Johnson. Alethia is a highly driven, goal-oriented "supermom" who strives to be an outstanding role model for her kind and intelligent five-year-old daughter, Kailani.
Alethia is looking forward to returning to college this fall, after four years out of higher education. She will be attending the University of Alabama at Birmingham and majoring in Accounting. After college, she plans to open her own business, with the goal of educating others about financial literacy. She also hopes to found a non-profit organization devoted to helping single mothers succeed.
In her free time, Alethia enjoys reading, teaching Sunday school, and leading a small group of young adults. One of her greatest joys is teaching her daughter about the importance of compassion, forgiveness, and charity, and she has been helping Kailani learn Spanish, as well.
Alethia hopes that "this scholarship will allow me the opportunity to make a difference in the lives of my daughter, my family, and my community."
We are thrilled that Alethia Johnson is the first-ever college recipient of the Huggable Supermom Scholarship. We sincerely look forward to updating you on her progress as she pursues her college education and works towards achieving her dreams.  
---
Huggable High School Scholarship Winner: Skyler Clemons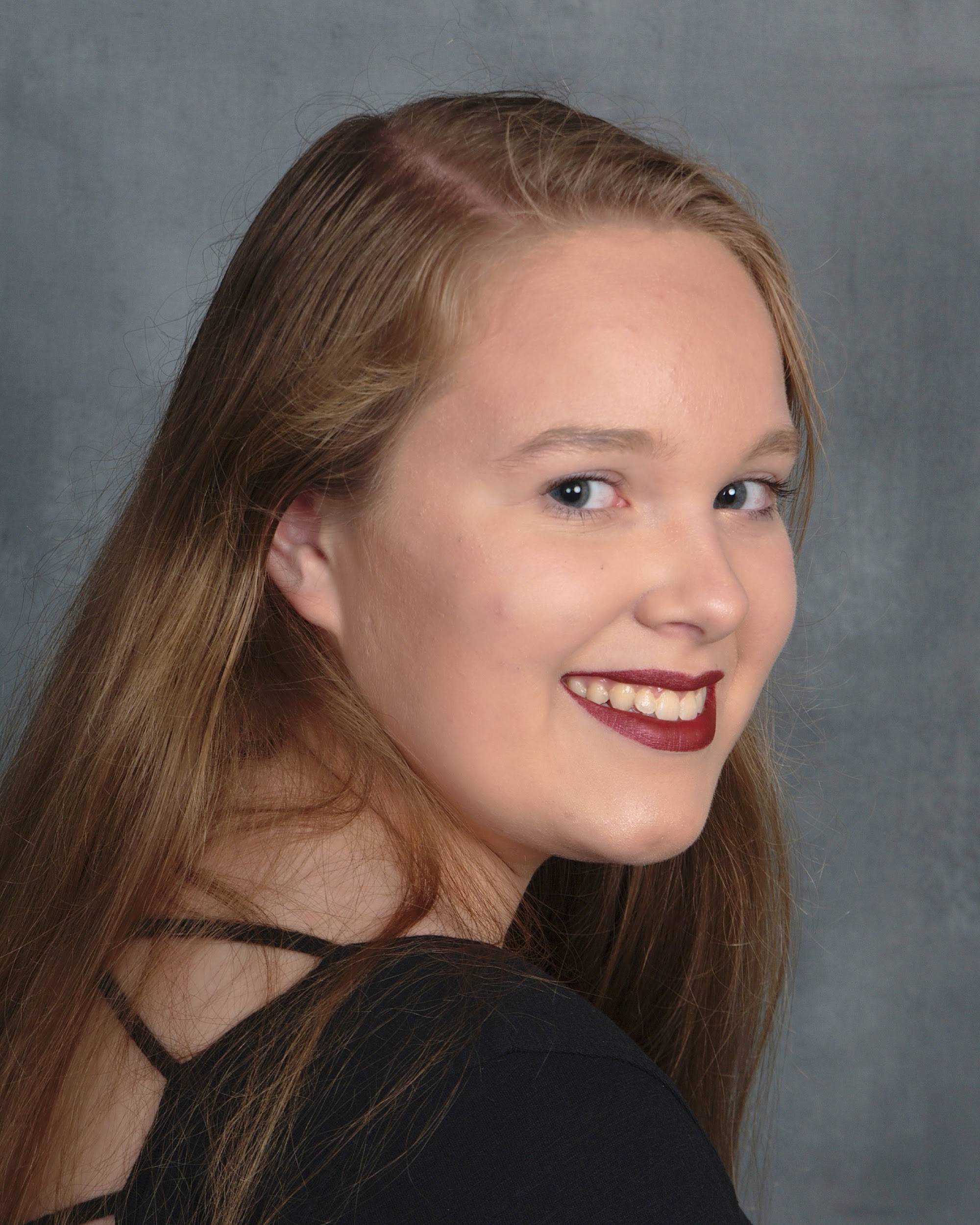 The winner of our high school scholarship is Skyler Clemons. Skyler has been accepted to West Virginia University, where she will soon be pursuing her Bachelor of Science degree in Forensic and Investigative Science.
Skyler wrote her scholarship application essay about her amazing "supermom," a single parent who works hard to support Skyler, her twin sisters, and her little brother while instilling great values and teaching them about the value of hard work. Skyler recently graduated from East Syracuse-Minoa Central High School with an advanced diploma, having earned distinctions in math and science. Besides her academic success, one of Skyler's proudest accomplishments has been receiving her second-degree black belt in karate. She praises her mom for helping her to achieve these goals and always cheering her on.
Skyler is now working full time, saving for her college education while helping to care for her younger siblings. In her free time, Skyler loves to read and paint. During the winter, you can find her skiing, while in the summer she enjoys hiking with her dogs.
After graduating from WVU, Skyler hopes to attend medical school, with the long-term plan of becoming a medical examiner or joining a government agency. She plans to let nothing stand in the way of her dreams and will work as hard as she can to attain them.
We are excited to watch Skyler blossom and achieve her goals, and we'll be sure to update you on all of her trailblazing progress.